Emergency Electrician – North Brisbane
Our 24 hour emergency electrician service includes all of the northern suburbs of Brisbane. We can get to you within 60 minutes. So if you require emergency electrical work or over the phone assistance, call us now, on 0428 158 086 for immediate action.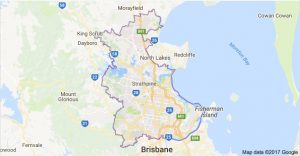 Your business can't afford to be out of operation whilst an electrical problem is resolved the slow way. We have a suite of uninterruptible power solutions to ensure the smooth ongoing supply of power to your premises. If an emergency situation occurs we can get you fixed up fast too.
The residents of North Brisbane has been trusting the electricians at 24 Hour Emergency Electricians for the last 25 years to keep the lights on. Call us now to find out why.
Rapid response, quality service, great price and the friendliest professionals. The team at 24HEEB are second to none. Whether it's for your business or home, we have the particular know how to make your electrical problem disappear.
Suburbs
The suburbs we get to are:
North of Brisbane conditions are ideal, right? It's almost always sunny and the water in Moreton Bay is perfect to get out in. Well the weather isn't always so calm. The occasional storm has been known to pop up from time to time. During emergency conditions you need an electrician to get power to your business or residence restored fast. Well luckily for the northern suburbs there is a trustworthy electrical service that's available twenty four hours, and that's the twenty four hour emergency electrician Brisbane. The 24HEEB service is renowned for their quality and made popular with locals for their ultra competitive price.
No matter what the problem is, if it's electrical we have you covered. With the best team of professional, experienced electricians in the area, 24HEEB can resolve any issue fast, all with the highest degree of quality, workmanship, transparency and price. Not convinced? Call them now for your free over the phone consultation or quote.